NEED HELP? CUSTOMER SERVICE SUPPORT - CONTACT@CANVASBEAUTYBRAND.COM
The results are in!
See why thousands of customers are raving about their new hair.
Actual Real World Results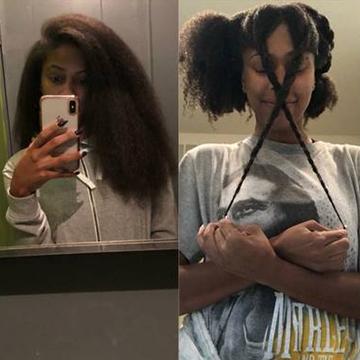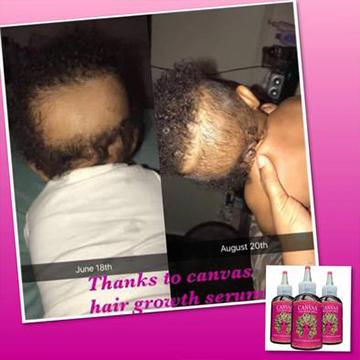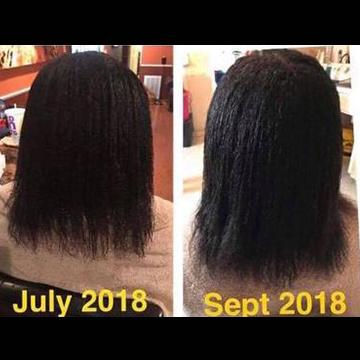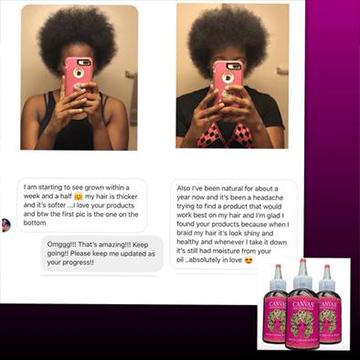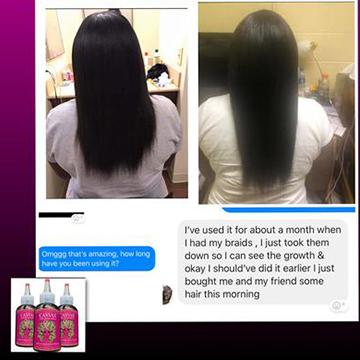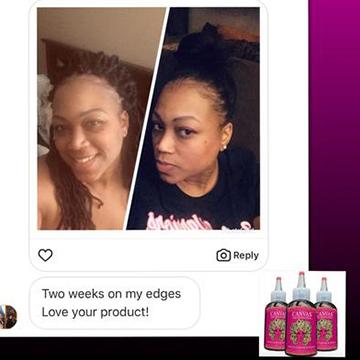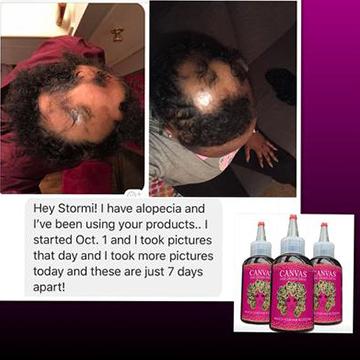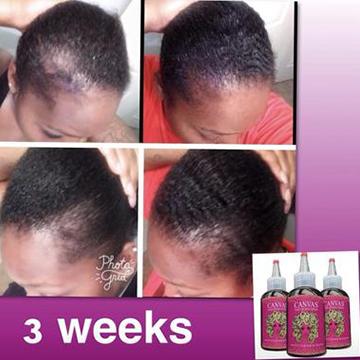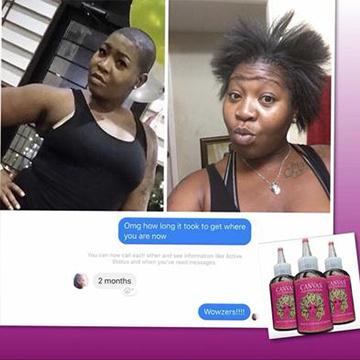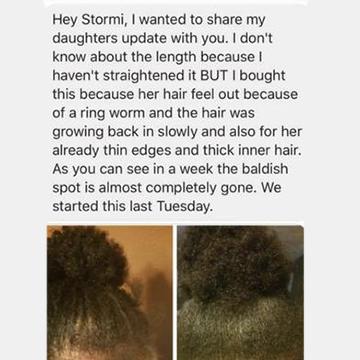 Shining Reviews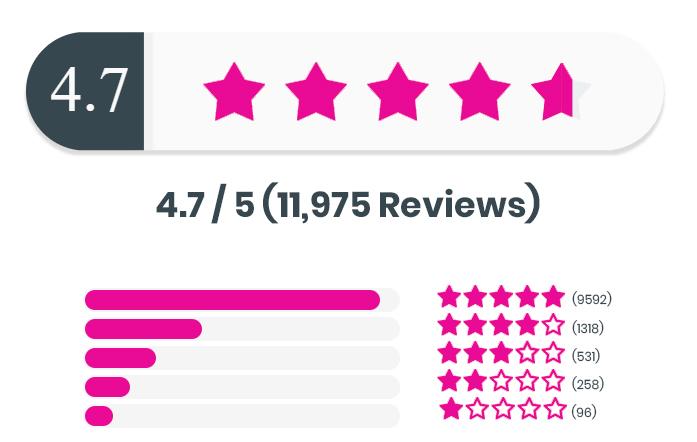 The Truth
If you are struggling with hair growth, this is the product for you. I was a bit skeptical, after reading the reviews I decided to give it a chance. This product is worth the wait and the money! My hair is blossoming in way I cannot imagine and it all thanks to the hair growth serum. It is not a joke! The product really works! I suggest those who have tried everything and it has failed, please try this product it will not let you down . It is worth the money and the time. Thanks for such an incredible product!!!.
Excited 😁😁
I just received my hair oil in the mail today it came right in time just before work I immediately opened it and started putting on around my edges and they my scalp because I have braids right now . I can't wait to show you all my results within a months time with my edges ! I have read so many reviews and I hope and pray that this works out for me! Shipping was on time can't wait to post pics .. #canvasgirl#
Great product
So far so good can't wait til 3 months from now.
So excited!
Just recieved my 1st bottle and I'm so excited to give it a try!.
The best Hair Serum
I found out about the hair growth serum product on a Facebook ad. I received the serum late last week and started using it on 11/03/2019. I could tell the difference with the first use on how it made my scalp feel. It's been a week and my hair is softer and it is filling in. I was extremely ill at the beginning of the year and on alot of medicine. I went natural in September trying to recover from all the hair loss and damage due to being so ill. I've tried several products for moisturizing and healing the damage. The results have been wonderful so far. I am looking forward to see the future results. I've already ordered 2 more bottles to have ready.
Amazing results
Just started using the hair growth serum and I have seen some amazing results. I use it everyday and I have a lot of new growth and I'm still on my first bottle. Canvas is the best
Hair gold
I am currently using this serum abd I love it. My hair has got thicker and longer.
Hair growth
I love this product I been using this on my hair for 5 months and my hair grew longer .. i use it on my daughter hair also on her bald spot in her hair and it grew her hair .. this is the best product to grow your hair and I will continue buying this product forever .. If you want your hair to grow or even your edges please buy this product .. You won't be disappointed.. Thanks for having this product.. 😍😍😍😘😘
Blessed and Anointed Product
I have tried every product including a sample of the soap which always sells out. All the products have my hair feeling soft and has a natural glow. It's had to explain on every product because it's not one I dislike I love them all but all I can say is try it for yourself you won't be displeased. P.S. I bought some hair four years ago first install was a sew-in and now it's a wig hair still looks and feel great. Stormi and her products are heaven sent 🙏🥰🥰🥰🥰
Love ❤️❤️❤️❤️
I'm on my second bottle. I'm about to be on my third. I love this hair serum.